As the Colonial Pipeline cyberattack showcased new and significant vulnerabilities in U.S. infrastructure, many Americans in the Eastern U.S. have found how fears of a supply shortage can be exacerbated by panic buying, as is evident in the case of Florida.
The good news is, thus far, Florida's gasoline supplies have been largely unaffected by the Colonial Pipeline outage. Nonetheless, this has still not stopped people from panic buying, causing a psychologically-driven shortage at a few locations in the state.
Gas is the new toilet paper. pic.twitter.com/qAi4x7vLXi

— Andy Grewal (@AndyGrewal) May 11, 2021
Elsewhere on the East Coast, people are bracing for impact, with some stockpiling gas. Images of people frantically filling up containers are being shared on social media.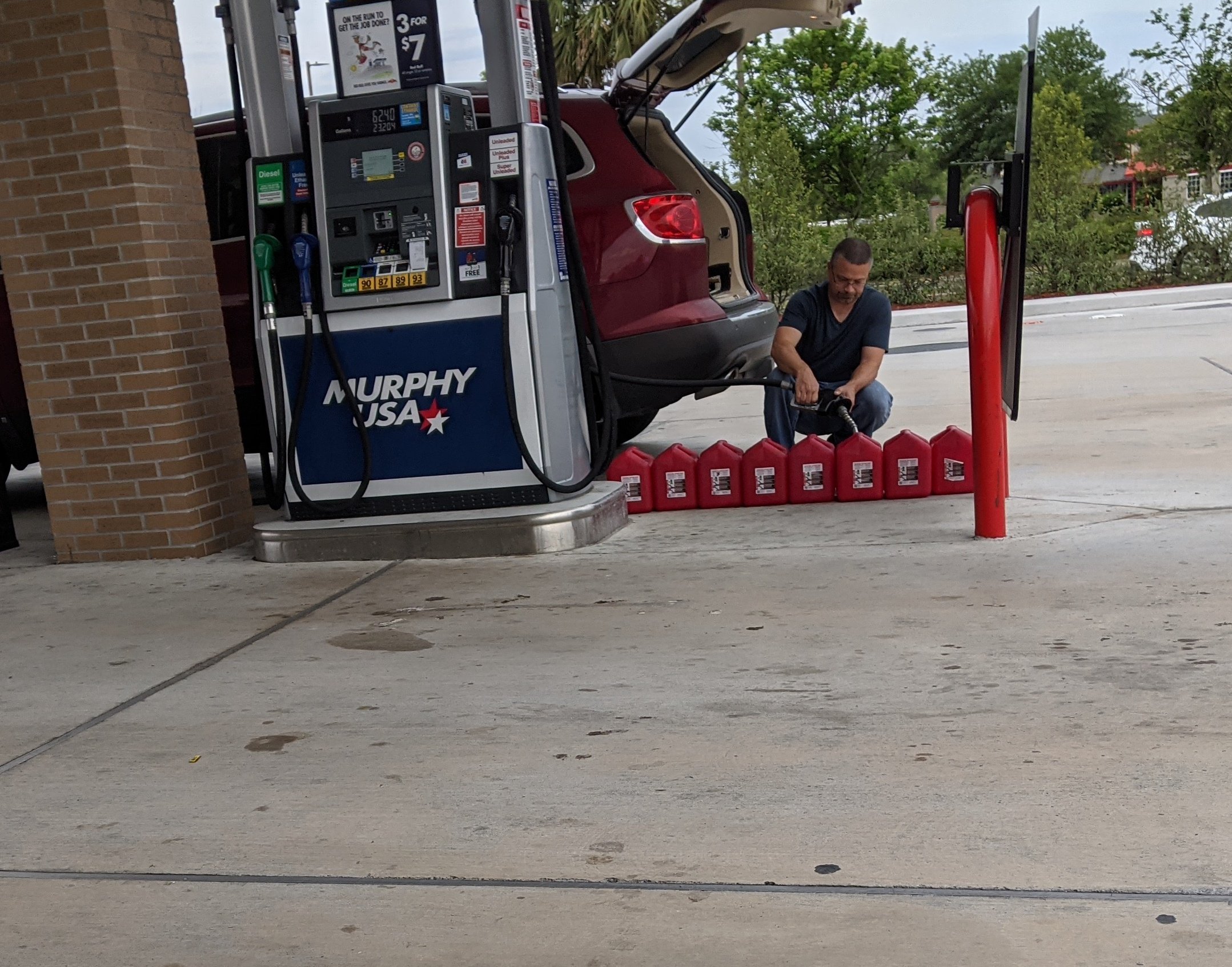 A resident of Myrtle Beach, South Carolina, filling up 8 containers with gas.
Oh, shit. #gasshortage? Better pick up a couple extra bags. pic.twitter.com/a09ue2eQfK

— Fiendishly Yours, (@FiendishlyYours) May 11, 2021
Videos were shared of a woman pouring gasoline in a plastic bag. Never do this!
Colonial's line connecting storage facilities in Greensboro, North Carolina, to Baltimore has briefly resumed as long as existing inventory is available.
U.S. average retail gasoline prices have soared on the disruption, up to $3/gallon, the highest since 2014.
Colonial pipeline supplies about 45% of all fuel consumed on the East Coast.